JSON is a useful data serialization and messaging format. This specification defines JSON-LD, a JSON-based format to serialize Linked Data. The syntax is designed to easily integrate into deployed systems that already use JSON, and provides a smooth upgrade path from JSON to JSON-LD. It is primarily intended to be a way to use Linked Data in Web-based programming environments, to build interoperable Web services, and to store Linked Data in JSON-based storage engines.
This document has been developed by the JSON for Linking Data W3C Community Group. The document has been transferred to the RDF Working Group for review, improvement, and publication along the Recommendation track. The specification has undergone significant development, review, and changes during the course of several years.
Introduction
Linked Data [[LINKED-DATA]] is a way to create a network of standards-based machine interpretable data across different documents and Web sites. It allows an application to start at one piece of Linked Data, and follow embedded links to other pieces of Linked Data that are hosted on different sites across the Web.
JSON-LD is a lightweight syntax to serialize Linked Data in JSON [[!RFC7159]]. Its design allows existing JSON to be interpreted as Linked Data with minimal changes. JSON-LD is primarily intended to be a way to use Linked Data in Web-based programming environments, to build interoperable Web services, and to store Linked Data in JSON-based storage engines. Since JSON-LD is 100% compatible with JSON, the large number of JSON parsers and libraries available today can be reused. In addition to all the features JSON provides, JSON-LD introduces:
a universal identifier mechanism for JSON objects via the use of IRIs,
a way to disambiguate keys shared among different JSON documents by mapping them to IRIs via a context,
a mechanism in which a value in a JSON object may refer to a JSON object on a different site on the Web,
the ability to annotate strings with their language,
a way to associate datatypes with values such as dates and times,
and a facility to express one or more directed graphs, such as a social network, in a single document.
JSON-LD is designed to be usable directly as JSON, with no knowledge of RDF [[RDF11-CONCEPTS]]. It is also designed to be usable as RDF, if desired, for use with other Linked Data technologies like SPARQL. Developers who require any of the facilities listed above or need to serialize an RDF Graph or RDF Dataset in a JSON-based syntax will find JSON-LD of interest. People intending to use JSON-LD with RDF tools will find it can be used as another RDF syntax, like Turtle [[TURTLE]]. Complete details of how JSON-LD relates to RDF are in section .
The syntax is designed to not disturb already deployed systems running on JSON, but provide a smooth upgrade path from JSON to JSON-LD. Since the shape of such data varies wildly, JSON-LD features mechanisms to reshape documents into a deterministic structure which simplifies their processing.
How to Read this Document
This document is a detailed specification for a serialization of Linked Data in JSON. The document is primarily intended for the following audiences:
Software developers who want to encode Linked Data in a variety of programming languages that can use JSON
Software developers who want to convert existing JSON to JSON-LD
Software developers who want to understand the design decisions and language syntax for JSON-LD
Software developers who want to implement processors and APIs for JSON-LD
Software developers who want to generate or consume Linked Data, an RDF graph, or an RDF Dataset in a JSON syntax
A companion document, the JSON-LD Processing Algorithms and API specification [[JSON-LD-API]], specifies how to work with JSON-LD at a higher level by providing a standard library interface for common JSON-LD operations.
To understand the basics in this specification you must first be familiar with JSON, which is detailed in [[!RFC7159]].
This document almost exclusively uses the term IRI (Internationalized Resource Indicator) when discussing hyperlinks. Many Web developers are more familiar with the URL (Uniform Resource Locator) terminology. The document also uses, albeit rarely, the URI (Uniform Resource Indicator) terminology. While these terms are often used interchangeably among technical communities, they do have important distinctions from one another and the specification goes to great lengths to try and use the proper terminology at all times.
Contributing
There are a number of ways that one may participate in the development of this specification:
Technical discussion typically occurs on the public mailing list: public-linked-json@w3.org
The #json-ld IRC channel is available for real-time discussion on irc.freenode.net.
Typographical conventions
Design Goals and Rationale
JSON-LD satisfies the following design goals:
Simplicity

No extra processors or software libraries are necessary to use JSON-LD in its most basic form. The language provides developers with a very easy learning curve. Developers only need to know JSON and two keywords (@context and @id) to use the basic functionality in JSON-LD.

Compatibility

A JSON-LD document is always a valid JSON document. This ensures that all of the standard JSON libraries work seamlessly with JSON-LD documents.

Expressiveness

The syntax serializes directed graphs. This ensures that almost every real world data model can be expressed.

Terseness

The JSON-LD syntax is very terse and human readable, requiring as little effort as possible from the developer.

Zero Edits, most of the time

JSON-LD ensures a smooth and simple transition from existing JSON-based systems. In many cases, zero edits to the JSON document and the addition of one line to the HTTP response should suffice (see ). This allows organizations that have already deployed large JSON-based infrastructure to use JSON-LD's features in a way that is not disruptive to their day-to-day operations and is transparent to their current customers. However, there are times where mapping JSON to a graph representation is a complex undertaking. In these instances, rather than extending JSON-LD to support esoteric use cases, we chose not to support the use case. While Zero Edits is a design goal, it is not always possible without adding great complexity to the language. JSON-LD focuses on simplicity when possible.

Usable as RDF
Data Model Overview
Generally speaking, the data model used for JSON-LD is a labeled, directed graph. The graph contains nodes, which are connected by edges. A node is typically data such as a string, number, typed values (like dates and times) or an IRI. There is also a special class of node called a blank node, which is typically used to express data that does not have a global identifier like an IRI. Blank nodes are identified using a blank node identifier. This simple data model is incredibly flexible and powerful, capable of modeling almost any kind of data. For a deeper explanation of the data model, see section .
Developers who are familiar with Linked Data technologies will recognize the data model as the RDF Data Model. To dive deeper into how JSON-LD and RDF are related, see section .
Syntax Tokens and Keywords
JSON-LD specifies a number of syntax tokens and keywords that are a core part of the language:
@context

@id

@value

@language

@type

@container

@list

@set

@reverse

@index

@base

@vocab

@graph

@nest

:
All keys, keywords, and values in JSON-LD are case-sensitive.
Conformance criteria are relevant to authors and authoring tool implementers. As well as sections marked as non-normative, all authoring guidelines, diagrams, examples, and notes in this specification are non-normative. Everything else in this specification is normative.
A JSON-LD document complies with this specification if it follows the normative statements in appendix . JSON documents can be interpreted as JSON-LD by following the normative statements in . For convenience, normative statements for documents are often phrased as statements on the properties of the document.
Basic Concepts
JSON [[RFC7159]] is a lightweight, language-independent data interchange format. It is easy to parse and easy to generate. However, it is difficult to integrate JSON from different sources as the data may contain keys that conflict with other data sources. Furthermore, JSON has no built-in support for hyperlinks, which are a fundamental building block on the Web. Let's start by looking at an example that we will be using for the rest of this section:
It's obvious to humans that the data is about a person whose name is "Manu Sporny" and that the homepage property contains the URL of that person's homepage. A machine doesn't have such an intuitive understanding and sometimes, even for humans, it is difficult to resolve ambiguities in such representations. This problem can be solved by using unambiguous identifiers to denote the different concepts instead of tokens such as "name", "homepage", etc.
Linked Data, and the Web in general, uses IRIs (Internationalized Resource Identifiers as described in [[!RFC3987]]) for unambiguous identification. The idea is to use IRIs to assign unambiguous identifiers to data that may be of use to other developers. It is useful for terms, like name and homepage, to expand to IRIs so that developers don't accidentally step on each other's terms. Furthermore, developers and machines are able to use this IRI (by using a web browser, for instance) to go to the term and get a definition of what the term means. This process is known as IRI dereferencing.
Leveraging the popular schema.org vocabulary, the example above could be unambiguously expressed as follows:
In the example above, every property is unambiguously identified by an IRI and all values representing IRIs are explicitly marked as such by the @id keyword. While this is a valid JSON-LD document that is very specific about its data, the document is also overly verbose and difficult to work with for human developers. To address this issue, JSON-LD introduces the notion of a context as described in the next section.
Advanced Concepts
JSON-LD has a number of features that provide functionality above and beyond the core functionality described above. The following section describes this advanced functionality in more detail.
Data Model
JSON-LD is a serialization format for Linked Data based on JSON. It is therefore important to distinguish between the syntax, which is defined by JSON in [[!RFC7159]], and the data model which is an extension of the RDF data model [[!RDF11-CONCEPTS]]. The precise details of how JSON-LD relates to the RDF data model are given in .
To ease understanding for developers unfamiliar with the RDF model, the following summary is provided:
JSON-LD documents MAY contain data that cannot be represented by the data model defined above. Unless otherwise specified, such data is ignored when a JSON-LD document is being processed. One result of this rule is that properties which are not mapped to an IRI, a blank node, or keyword will be ignored.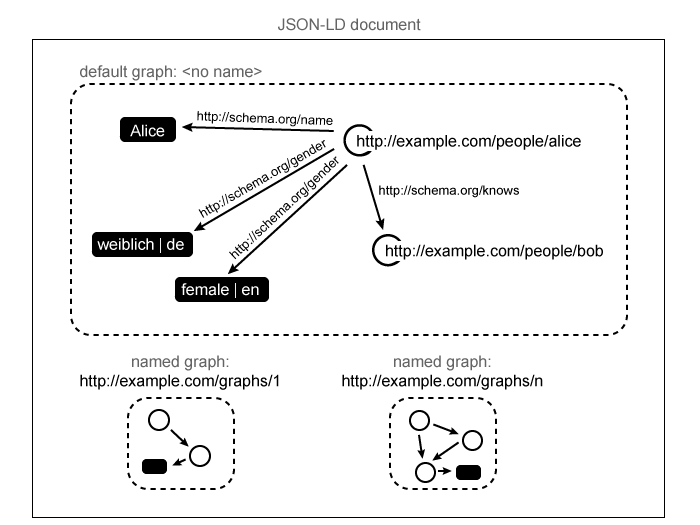 Figure 1: An illustration of the data model.
JSON-LD Grammar
This appendix restates the syntactic conventions described in the previous sections more formally.
A JSON-LD document MUST be valid JSON text as described in [[!RFC7159]].
A JSON-LD document MUST be a single node object or an array whose elements are each node objects at the top level.
In contrast to JSON, in JSON-LD the keys in objects MUST be unique.
JSON-LD allows keyword to be aliased (see for details). Whenever a keyword is discussed in this grammar, the statements also apply to an alias for that keyword. For example, if the active context defines the term id as an alias for @id, that alias may be legitimately used as a substitution for @id. Note that keyword aliases are not expanded during context processing.
Relationship to RDF
JSON-LD is a concrete RDF syntax as described in [[RDF11-CONCEPTS]]. Hence, a JSON-LD document is both an RDF document and a JSON document and correspondingly represents an instance of an RDF data model. However, JSON-LD also extends the RDF data model to optionally allow JSON-LD to serialize generalized RDF Datasets. The JSON-LD extensions to the RDF data model are:
In JSON-LD properties can be IRIs or blank nodes whereas in RDF properties (predicates) have to be IRIs. This means that JSON-LD serializes generalized RDF Datasets.
In JSON-LD lists are part of the data model whereas in RDF they are part of a vocabulary, namely [[RDF-SCHEMA]].
RDF values are either typed literals (typed values) or language-tagged strings whereas JSON-LD also supports JSON's native data types, i.e., number, strings, and the boolean values true and false. The JSON-LD Processing Algorithms and API specification [[JSON-LD-API]] defines the conversion rules between JSON's native data types and RDF's counterparts to allow round-tripping.
Summarized, these differences mean that JSON-LD is capable of serializing any RDF graph or dataset and most, but not all, JSON-LD documents can be directly interpreted as RDF as described in RDF 1.1 Concepts [[RDF11-CONCEPTS]].
For authors and developers working with blank nodes as properties when deserializing to RDF, three potential approaches are suggested:
The normative algorithms for interpreting JSON-LD as RDF and serializing RDF as JSON-LD are specified in the JSON-LD Processing Algorithms and API specification [[JSON-LD-API]].
Even though JSON-LD serializes generalized RDF Datasets, it can also be used as a RDF graph source. In that case, a consumer MUST only use the default graph and ignore all named graphs. This allows servers to expose data in languages such as Turtle and JSON-LD using content negotiation.
Publishers supporting both dataset and graph syntaxes have to ensure that the primary data is stored in the default graph to enable consumers that do not support datasets to process the information.
Serializing/Deserializing RDF
The process of serializing RDF as JSON-LD and deserializing JSON-LD to RDF depends on executing the algorithms defined in RDF Serialization-Deserialization Algorithms in the JSON-LD Processing Algorithms and API specification [[JSON-LD-API]]. It is beyond the scope of this document to detail these algorithms any further, but a summary of the necessary operations is provided to illustrate the process.
The procedure to deserialize a JSON-LD document to RDF involves the following steps:
Expand the JSON-LD document, removing any context; this ensures that properties, types, and values are given their full representation as IRIs and expanded values. Expansion is discussed further in .
Flatten the document, which turns the document into an array of node objects. Flattening is discussed further in .
Turn each node object into a series of RDF triples.
For example, consider the following JSON-LD document in compact form:
Running the JSON-LD Expansion and Flattening algorithms against the JSON-LD input document in the example above would result in the following output:
Deserializing this to RDF now is a straightforward process of turning each node object into one or more RDF triples. This can be expressed in Turtle as follows:
The process of serializing RDF as JSON-LD can be thought of as the inverse of this last step, creating an expanded JSON-LD document closely matching the triples from RDF, using a single node object for all triples having a common subject, and a single property for those triples also having a common predicate.
Changes since 1.0 Recommendation of 16 January 2014
Open Issues
The following is a list of open issues being worked on for the next release.
Relationship to Other Linked Data Formats
The JSON-LD examples below demonstrate how JSON-LD can be used to express semantic data marked up in other linked data formats such as Turtle, RDFa, Microformats, and Microdata. These sections are merely provided as evidence that JSON-LD is very flexible in what it can express across different Linked Data approaches.
IANA Considerations
This section has been submitted to the Internet Engineering Steering Group (IESG) for review, approval, and registration with IANA.
application/ld+json
Type name:

application

Subtype name:

ld+json

Required parameters:

None

Optional parameters:

profile

A non-empty list of space-separated URIs identifying specific constraints or conventions that apply to a JSON-LD document according to [[RFC6906]]. A profile does not change the semantics of the resource representation when processed without profile knowledge, so that clients both with and without knowledge of a profiled resource can safely use the same representation. The profile parameter MAY be used by clients to express their preferences in the content negotiation process. If the profile parameter is given, a server SHOULD return a document that honors the profiles in the list which are recognized by the server. It is RECOMMENDED that profile URIs are dereferenceable and provide useful documentation at that URI. For more information and background please refer to [[RFC6906]].

This specification defines three values for the profile parameter. To request or specify expanded JSON-LD document form, the URI http://www.w3.org/ns/json-ld#expanded SHOULD be used. To request or specify compacted JSON-LD document form, the URI http://www.w3.org/ns/json-ld#compacted SHOULD be used. To request or specify flattened JSON-LD document form, the URI http://www.w3.org/ns/json-ld#flattened SHOULD be used. Please note that, according [[HTTP11]], the value of the profile parameter has to be enclosed in quotes (") because it contains special characters and, if multiple profiles are combined, whitespace.

When processing the "profile" media type parameter, it is important to note that its value contains one or more URIs and not IRIs. In some cases it might therefore be necessary to convert between IRIs and URIs as specified in section 3 Relationship between IRIs and URIs of [[RFC3987]].

Encoding considerations:

See RFC 6839, section 3.1.

Security considerations:

See [[!RFC7159]]

Since JSON-LD is intended to be a pure data exchange format for directed graphs, the serialization SHOULD NOT be passed through a code execution mechanism such as JavaScript's eval() function to be parsed. An (invalid) document may contain code that, when executed, could lead to unexpected side effects compromising the security of a system.

When processing JSON-LD documents, links to remote contexts are typically followed automatically, resulting in the transfer of files without the explicit request of the user for each one. If remote contexts are served by third parties, it may allow them to gather usage patterns or similar information leading to privacy concerns. Specific implementations, such as the API defined in the JSON-LD Processing Algorithms and API specification [[JSON-LD-API]], may provide fine-grained mechanisms to control this behavior.

JSON-LD contexts that are loaded from the Web over non-secure connections, such as HTTP, run the risk of being altered by an attacker such that they may modify the JSON-LD active context in a way that could compromise security. It is advised that any application that depends on a remote context for mission critical purposes vet and cache the remote context before allowing the system to use it.

Given that JSON-LD allows the substitution of long IRIs with short terms, JSON-LD documents may expand considerably when processed and, in the worst case, the resulting data might consume all of the recipient's resources. Applications should treat any data with due skepticism.

Interoperability considerations:

Not Applicable

Published specification:

http://www.w3.org/TR/json-ld

Applications that use this media type:

Any programming environment that requires the exchange of directed graphs. Implementations of JSON-LD have been created for JavaScript, Python, Ruby, PHP, and C++.

Additional information:

Magic number(s):

Not Applicable

File extension(s):

.jsonld

Macintosh file type code(s):

TEXT

Person & email address to contact for further information:

Manu Sporny <msporny@digitalbazaar.com>

Intended usage:

Common

Restrictions on usage:

None

Author(s):

Manu Sporny, Dave Longley, Gregg Kellogg, Markus Lanthaler, Niklas Lindström

Change controller:

W3C
Fragment identifiers used with application/ld+json are treated as in RDF syntaxes, as per RDF 1.1 Concepts and Abstract Syntax [[RDF11-CONCEPTS]].
Acknowledgements
The authors would like to extend a deep appreciation and the most sincere thanks to Mark Birbeck, who contributed foundational concepts to JSON-LD via his work on RDFj. JSON-LD uses a number of core concepts introduced in RDFj, such as the context as a mechanism to provide an environment for interpreting JSON data. Mark had also been very involved in the work on RDFa as well. RDFj built upon that work. JSON-LD exists because of the work and ideas he started nearly a decade ago in 2004.
A large amount of thanks goes out to the JSON-LD Community Group participants who worked through many of the technical issues on the mailing list and the weekly telecons - of special mention are François Daoust, Stéphane Corlosquet, Lin Clark, and Zdenko 'Denny' Vrandečić.
The work of David I. Lehn and Mike Johnson are appreciated for reviewing, and performing several early implementations of the specification. Thanks also to Ian Davis for this work on RDF/JSON.
Thanks to the following individuals, in order of their first name, for their input on the specification: Adrian Walker, Alexandre Passant, Andy Seaborne, Ben Adida, Blaine Cook, Bradley Allen, Brian Peterson, Bryan Thompson, Conal Tuohy, Dan Brickley, Danny Ayers, Daniel Leja, Dave Reynolds, David Booth, David I. Lehn, David Wood, Dean Landolt, Ed Summers, elf Pavlik, Eric Prud'hommeaux, Erik Wilde, Fabian Christ, Jon A. Frost, Gavin Carothers, Glenn McDonald, Guus Schreiber, Henri Bergius, Jose María Alvarez Rodríguez, Ivan Herman, Jack Moffitt, Josh Mandel, KANZAKI Masahide, Kingsley Idehen, Kuno Woudt, Larry Garfield, Mark Baker, Mark MacGillivray, Marko Rodriguez, Marios Meimaris, Matt Wuerstl, Melvin Carvalho, Nathan Rixham, Olivier Grisel, Paolo Ciccarese, Pat Hayes, Patrick Logan, Paul Kuykendall, Pelle Braendgaard, Peter Patel-Schneider, Peter Williams, Pierre-Antoine Champin, Richard Cyganiak, Roy T. Fielding, Sandro Hawke, Simon Grant, Srecko Joksimovic, Stephane Fellah, Steve Harris, Ted Thibodeau Jr., Thomas Steiner, Tim Bray, Tom Morris, Tristan King, Sergio Fernández, Werner Wilms, and William Waites.